IT IS POSSIBLE TO CRUSH YOUR PROFESSIONAL GOALS AND ACHIEVE YOUR PERSONAL DREAMS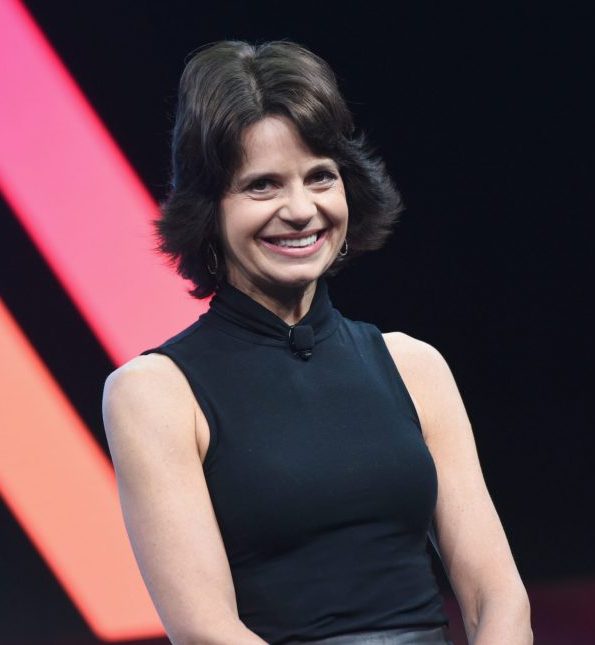 Motivational Speaker • CEO • Co-Founder • Coach • Facilitator
Lisa McCarthy spent 25 years at prominent media companies Univision, Viacom and CBS leading sales organizations responsible for billions in revenue. Recognized as a people-first leader and change agent with significant commercial impact, Lisa was named a "Woman to Watch" by Advertising Age and Crain's New York "Business 40 Under 40." As a senior executive and mother of three, Lisa experienced first hand the onslaught of today's workplace: aggressive targets, back-to-back meetings, frequent travel, non-stop emails. The result? Stress, burnout, short-term thinking, and playing it safe. People de-prioritize personal commitments and happiness, thinking "this is what it takes to be successful."
Lisa knew it could be different. In 2010, she started designing workshops to help her team to thrive professionally and personally amidst the demands of the modern workplace. The feedback across the business was so positive that in 2012 she took an exciting and uncomfortable leap. She partnered with her childhood best friend, Wendy Leshgold — an executive coach and former advertising executive — to launch a training and coaching company focused on creating a new kind of workplace: one where professional and personal success go hand in hand. Together, they developed a brain-science backed program that inspires people to expand what they see as possible, get comfortable taking risks and produce extraordinary results. Today, the Fast Forward Group partners with innovative companies of all sizes to provide training and executive coaching to transform culture, up-level talent, and accelerate business growth. Clients include Facebook, TikTok, Google, JP Morgan Chase,  Disney, Visa, Nike, Aon and YPO.
Lisa is an in-demand speaker whose inspiring live and virtual sessions ignite audiences. Her highly interactive Declare a Bold Vision and Choose a New Story sessions are provocative, life-changing experiences. Known for her relatability, authenticity and candor. Clients count on her to leave people inspired and in action.
Lisa received her BA from Georgetown University. She lives an "overly fulfilled" life in Port Washington, NY with her husband and three children.
BOOK LISA